Career Makeover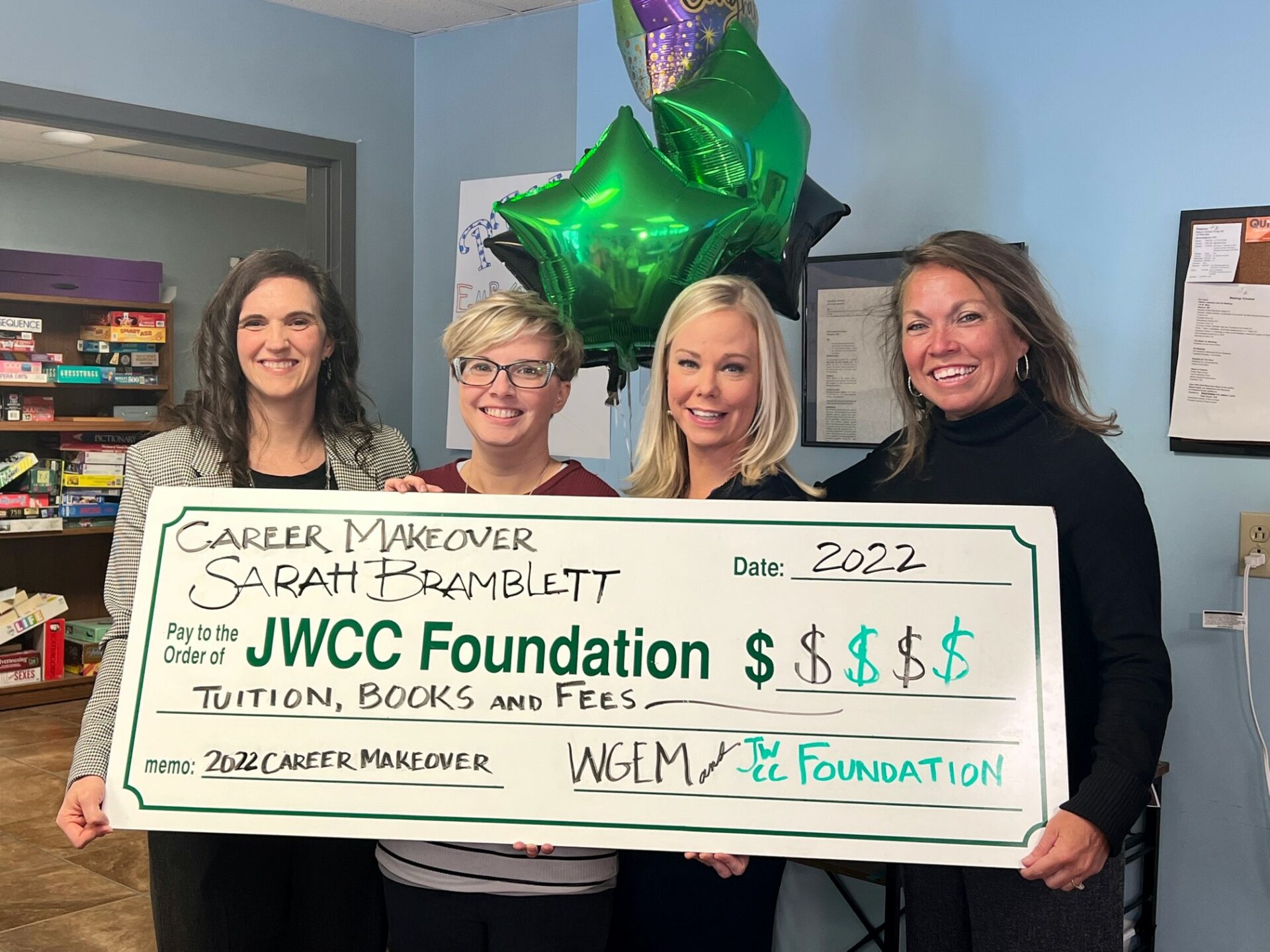 Every day, adults just like you are changing careers. The Career Makeover, sponsored by WGEM and the JWCC Foundation, is a scholarship competition open to adults looking to start a new career (or advance in their current one).
Dreaming of earning more money or having more job satisfaction? Here's your chance to turn your dreams into reality!
Register on this form and tell us why you should win a career makeover.
The grand prize winner will receive full tuition, fees and books! The two runners-up will each receive a $500 scholarship!
Semi-finalists will be notified by February 3rd. Good Luck!!! Questions?
Text or call 217-393-8400.
Contest Rules
Paper Application
(A limited number of programs are excluded. Please see rules for details.)
Note: Employees of John Wood Community College and their immediate family (spouse, parents, siblings, children, or in-law/step relations) are not eligible. Students currently enrolled, or enrolled within the last three (3) years, at John Wood Community College, part-time or full-time, are also not eligible.
Watch former winner Kathy Flesner share her thoughts about Career Makeover.
Apply for Your Career Makeover
Submissions for the Career Makeover program closed January 30, 2023.