Graduation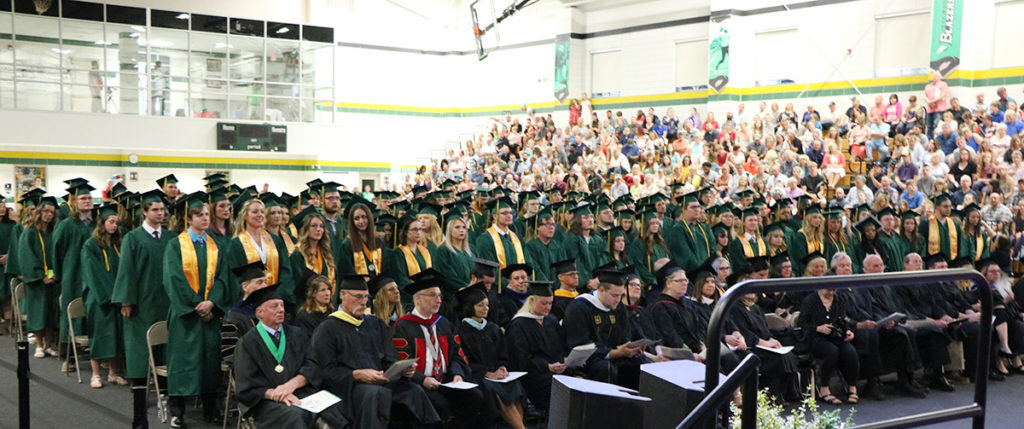 Graduation ceremonies are the celebration of a student completing a field of study. Each spring, JWCC conducts a graduation ceremony in which faculty, staff, family, friends, and students come together to recognize and honor academic achievements. All eligible degree and certificate recipients are encouraged to participate in graduation ceremonies.
Students who are nearing the completion of their program are required to file a request for program completion evaluation prior to or during registration for their final term. This will ensure an early evaluation and reduce the possibility of a deficiency in graduation requirements. The deadline to submit the form and be eligible to participate in the May graduation exercise is February 15; after this date, we cannot guarantee your inclusion in program or press release. Meeting graduation requirements is ultimately the student's responsibility.
Applications will be evaluated by the Registrar's Office and the student will be notified if they will be eligible for graduation.
The Dean of Student's office will notify all students who have applied and are eligible for graduation of diploma order information and ceremony information by the first of March. The cost to order diplomas is $35.00 and includes cap & gown and honor cords (if applicable) for those who wish to participate in the ceremony.
After final grades are posted and degrees are awarded, diplomas will be ordered for those who have paid. Typical printing and processing take 8 weeks. Diplomas for these students will be mailed. Please note that all outstanding financial obligations must be met with the College, or degrees and transcripts will be held.