Explore my options
You DO have Options
Relax. At least half of all students begin college undecided on their path. John Wood faculty and staff are experts in helping students find their way.
Five Easy Ways to Find Your Path.
Community College vs. Four-Year University Comparison
| | |
| --- | --- |
| Community College | Four-Year University |
| Offers two-year associate degrees designed to transfer to four-year universities as well as career and technical degrees and certificates that help students enter the workforce. | Offers four-year bachelor's degrees, master's degrees and some offer doctoral programs. |
| Tuition ranges from $4000 to $6000 a year. | Tuition ranges from $10,000 to $25,000 a year. |
| Flexible schedules allow students to attend full or part-time and take classroom, online, and self-paced learning. | Mostly designed for full-time students with less flexible schedules. Classroom and online options available. |
| Open admission. High school diploma or GED necessary. | Admission requirements may include a specified grade point average, ACT/SAT score. |
| Students often live at home or in apartments and commute to campus. | Provide on-campus housing for students. |
| Class size ranges from 5-30 students. | Class size vary, but can have as many a 300 students. |
Four-Year Path or Career and Technical Training Comparison
| | |
| --- | --- |
| Four Year Path (Take 2 years at a community college) | Career/Technical Training |
| Bachelor's degrees are four years in length and include a broad array of courses in the first two years to help students identify a major to pursue in years 3 and 4. | Hands-on courses that relate directly to a specified career. Career and Technical training is shorter-term (6 months to 2 years). |
| Academic majors provide broad knowledge for a wide range of career paths. Internships normally occur in junior and senior year. | Quick entry into the job market, which increases earning potential. |
| Offers many social opportunities through clubs, organizations, athletics and on-campus housing. | Certificates often ladder into the next level of certification. Allows students to work for a time, and then return to earn additional certificates that build into an associate degree. |
| Tuition and fees for four years. | Tuition and fees for 6 months to two years. |
| Provides general foundation for multiple careers. | Provides specific skills for current in-demand positions. |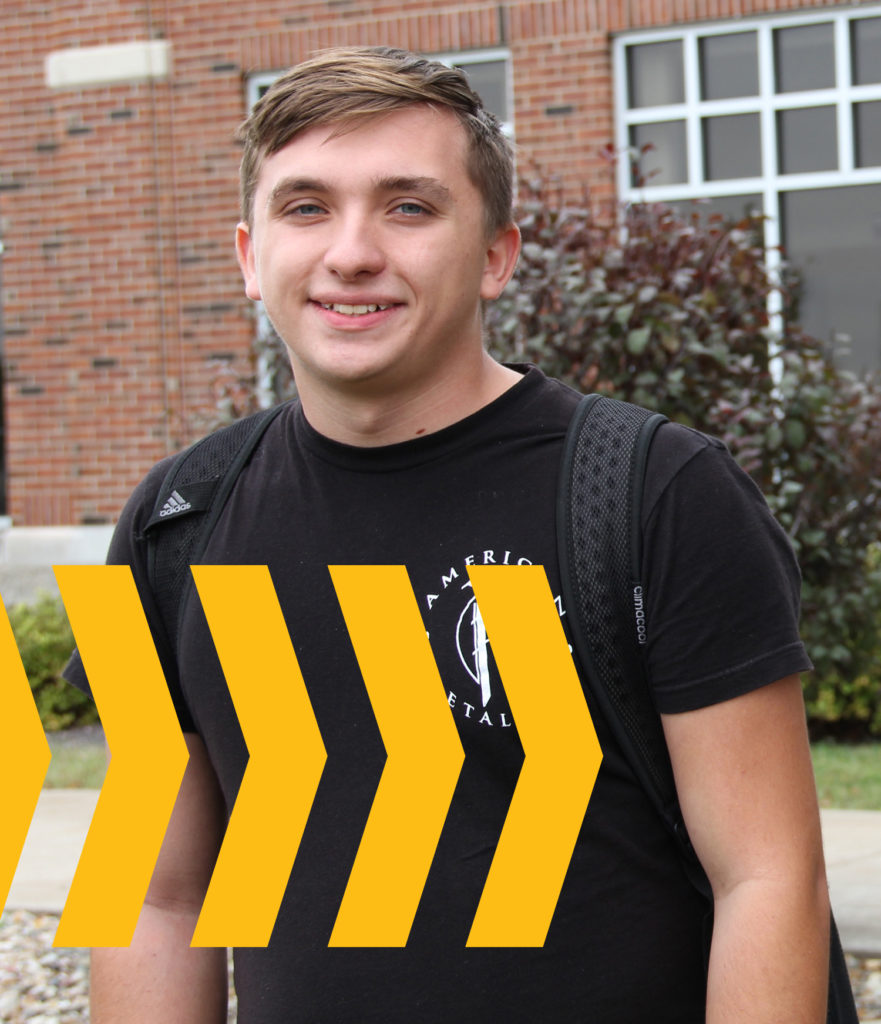 Save time and money by starting at John Wood.
Take general education classes, sample classes, then transfer anywhere or train for an in-demand career field.
John Wood is your best opportunity to start DEBT FREE!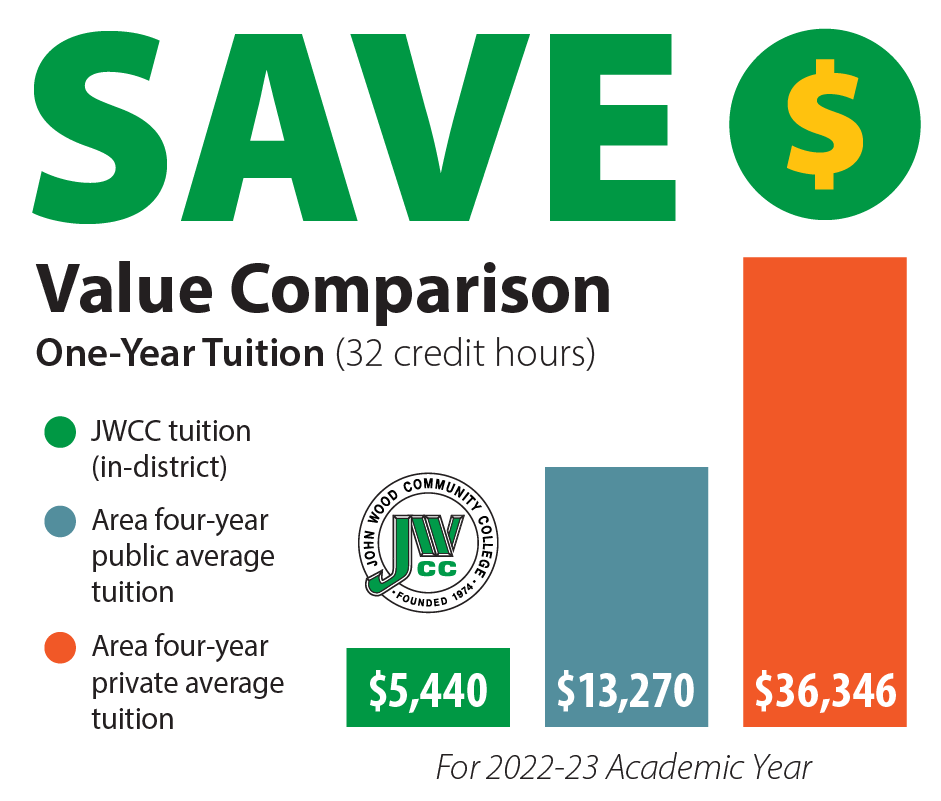 Here to Meet Your Expectations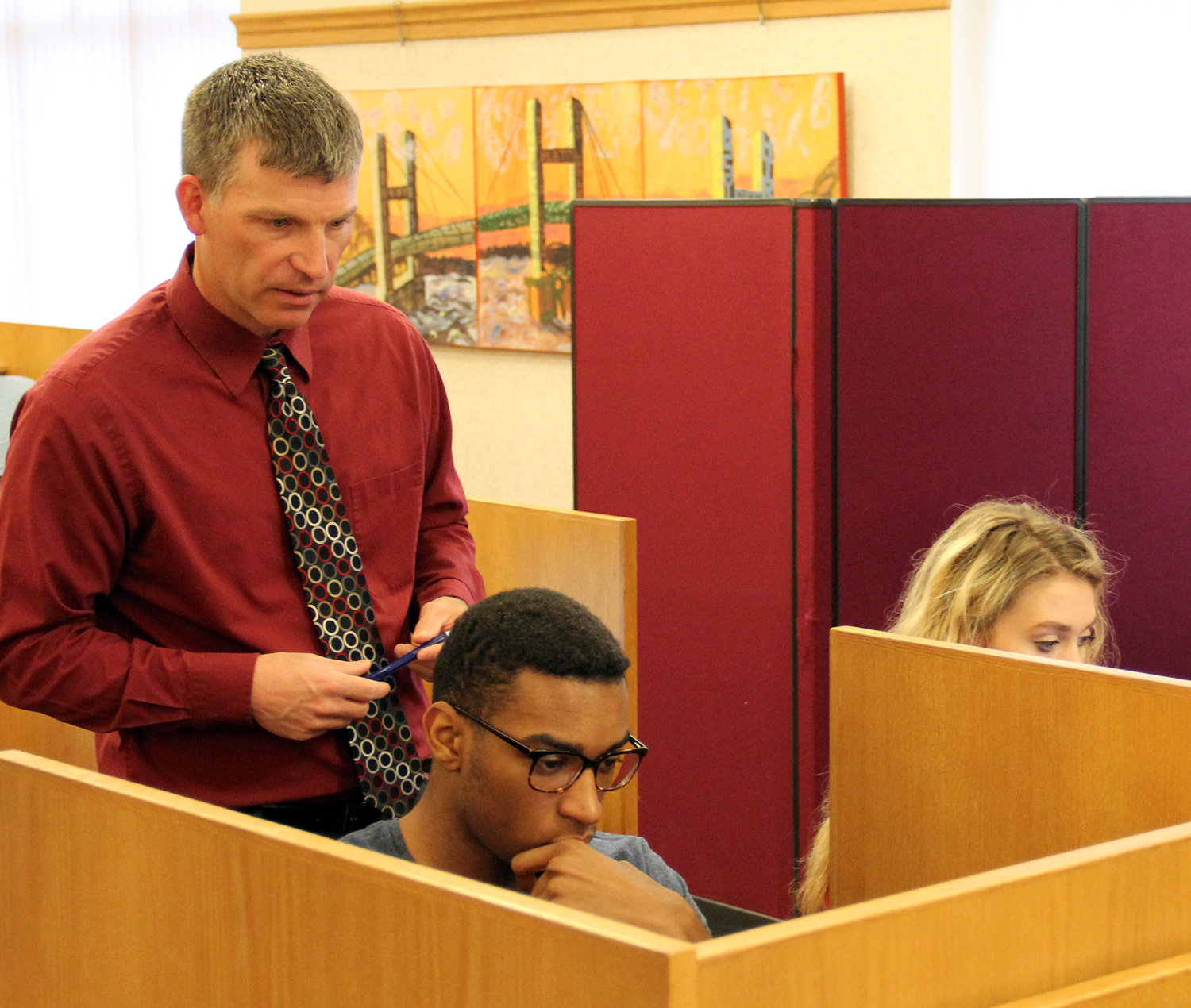 Expect faculty and staff who completely understand students being undecided.
John Wood has built-in support services and even an 8-week class focused on helping you find your way.
Tutoring
Writing Lab
Assigned Advisor
Small Classes
First-Year Experience class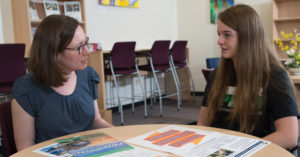 Career Services staff will help you consider what's best for you.
Job shadowing
Career assessments
Support and connections
How to Succeed
Believe in yourself and your abilities. Attend every class. Take notes. Ask questions. Spend at least 2-4 hours each day doing homework, reading, working ahead or meeting with a professor or tutor.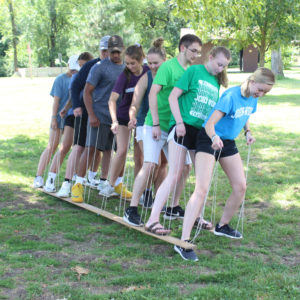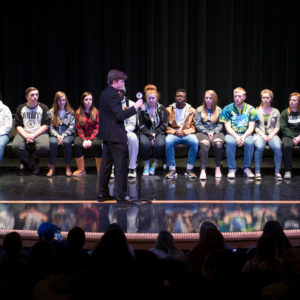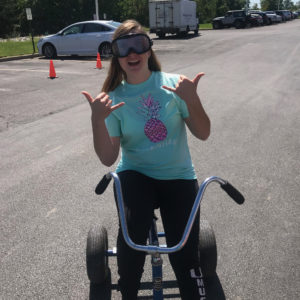 Campus Life
Trips, tours, free food, athletics, concerts, intramurals, service and volunteer opportunities, leadership, academic groups and more!
Our Students Transfer
EVERYWHERE!
Your assigned advisor can help you choose a transfer school and connect with them to ensure your classes transfer the way they should.
A few top JWCC transfer schools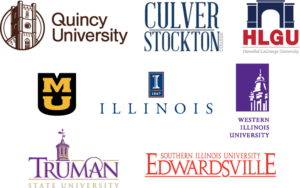 JOB
PLACEMENT
in Healthcare • Ag • Manufacturing

Career Connections
Intern as a freshman with 100+ companies or try a one-day "Externship" to job shadow professionals in dozens of career fields.